Business Overview
Services for TSPs
We conduct construction and maintenance work of tower sites in various regions of China and provide services for TSPs. China is geographically vast and topographically complicated, which has numerous wireless communication coverage scenarios such as cities, towns, villages, mountainous area, plains, scenic regions, highways, subways, high-speed railways and other transportation hubs. We explore diverse infrastructure applications for wireless communication (macro and small cells, DAS, etc) to satisfy the demands of TSPs in different scenarios.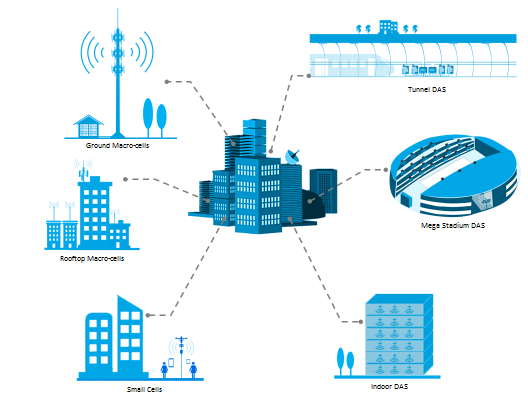 Services for Multi-industry Customers
Apart from TSPs, we provide a variety of services for multiple industries based on our site resources to meet diversified demands. We make the most of advantages such as nationwide sites, continuous power supply, centralized maintenance platform and convenient communication to provide site resource services and site-based information services for multi-industry customers.